Our history
The wines produced in our winery are made with love: it was the passion and the attachment to the fruits of his land that pushed Roberto Mascarin in 1997 to inherit the business his father had started some years before. He reorganized and enlarged the company, planting new vineyards and reaching prestigious goals within few years. However, the meeting with Valentina, Enrico and Alfredo Aureli in 2016, who entered into partnership with Roberto, signed the rebirth of San Valentino.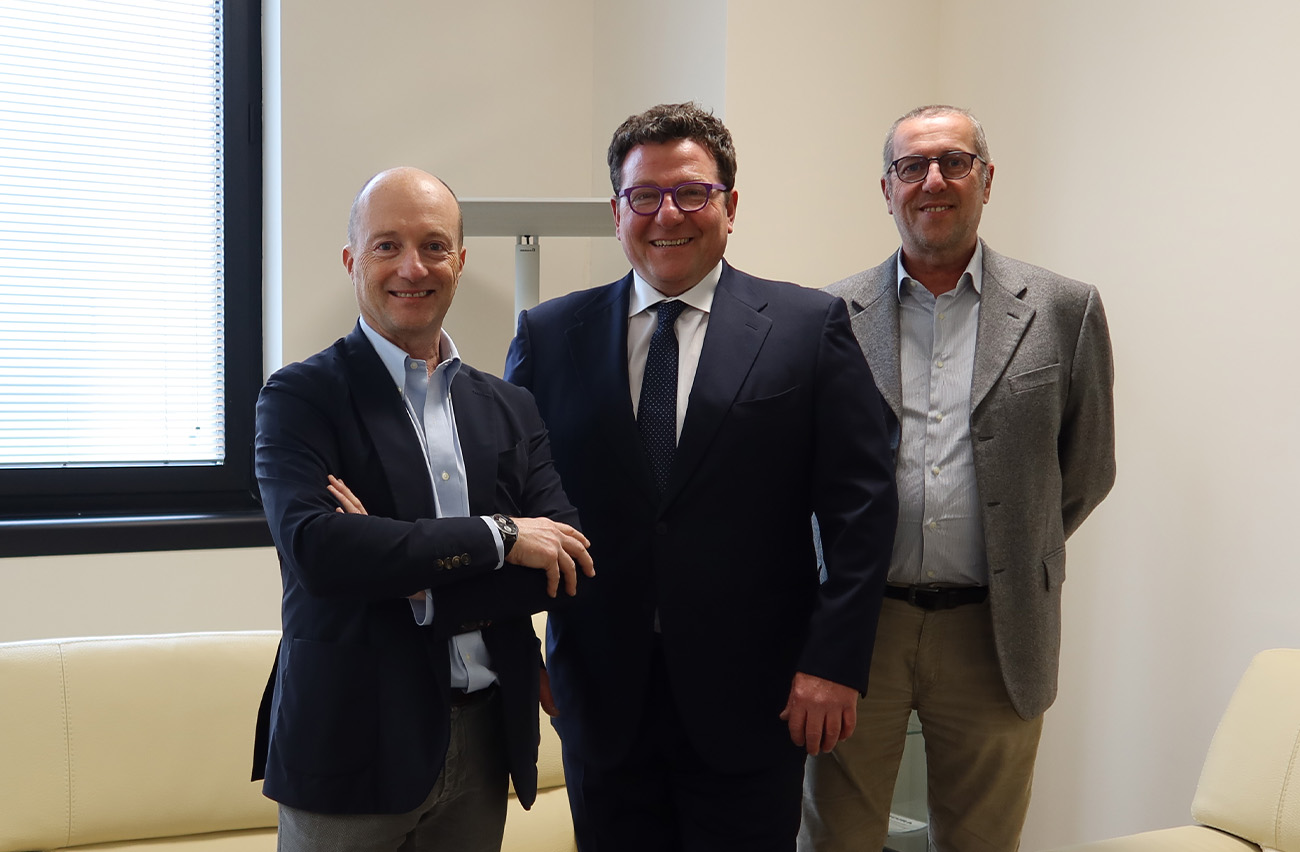 Today the company is more modern and innovative, becoming a reference point in the local wine industry and boasting international scores among the highest in its territory.
The worldwidely well-known winemaker Luca D'Attoma, who already in 2000s had taken care of the planting of the new vineyards has returned into the team to support San Valentino in the management of the vineyards and in the production of the wines.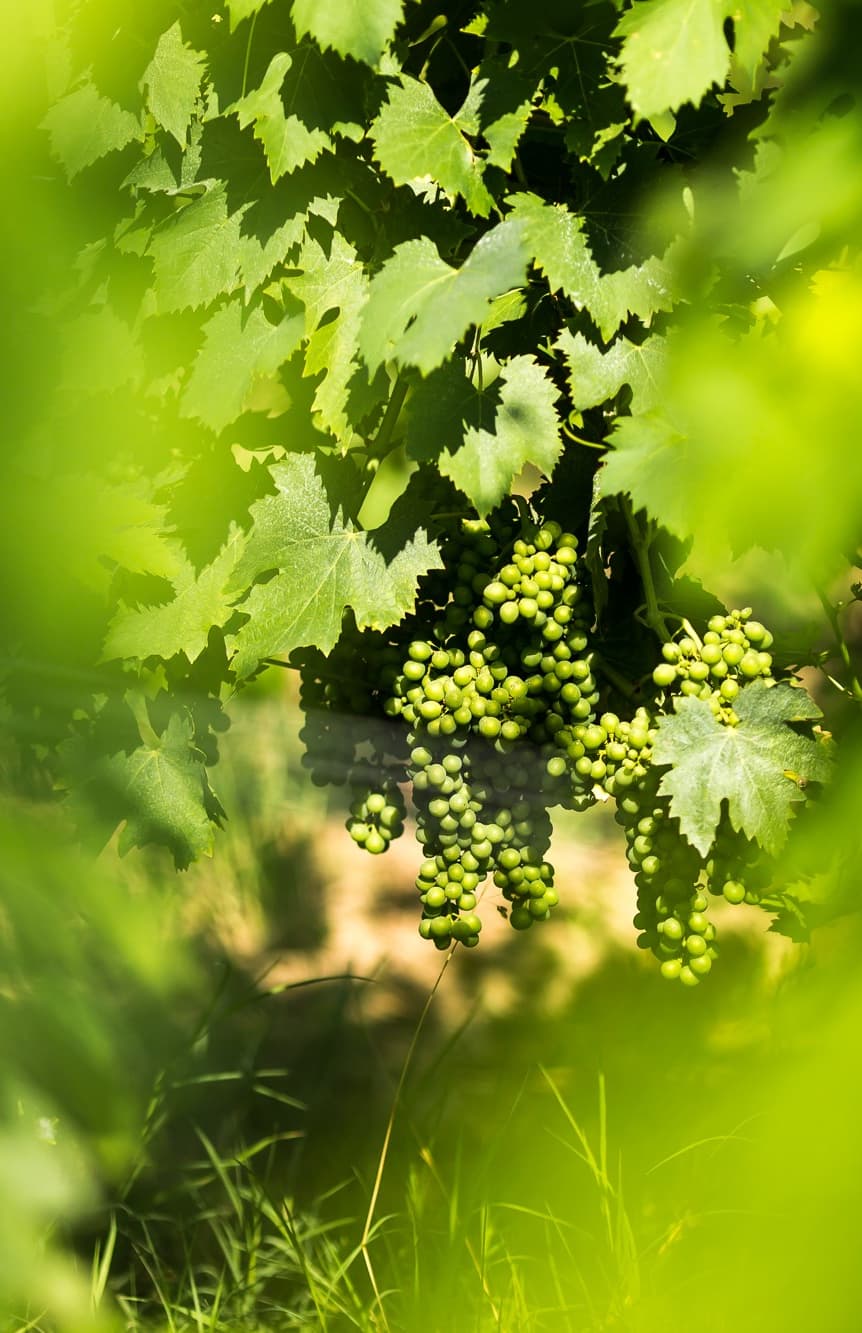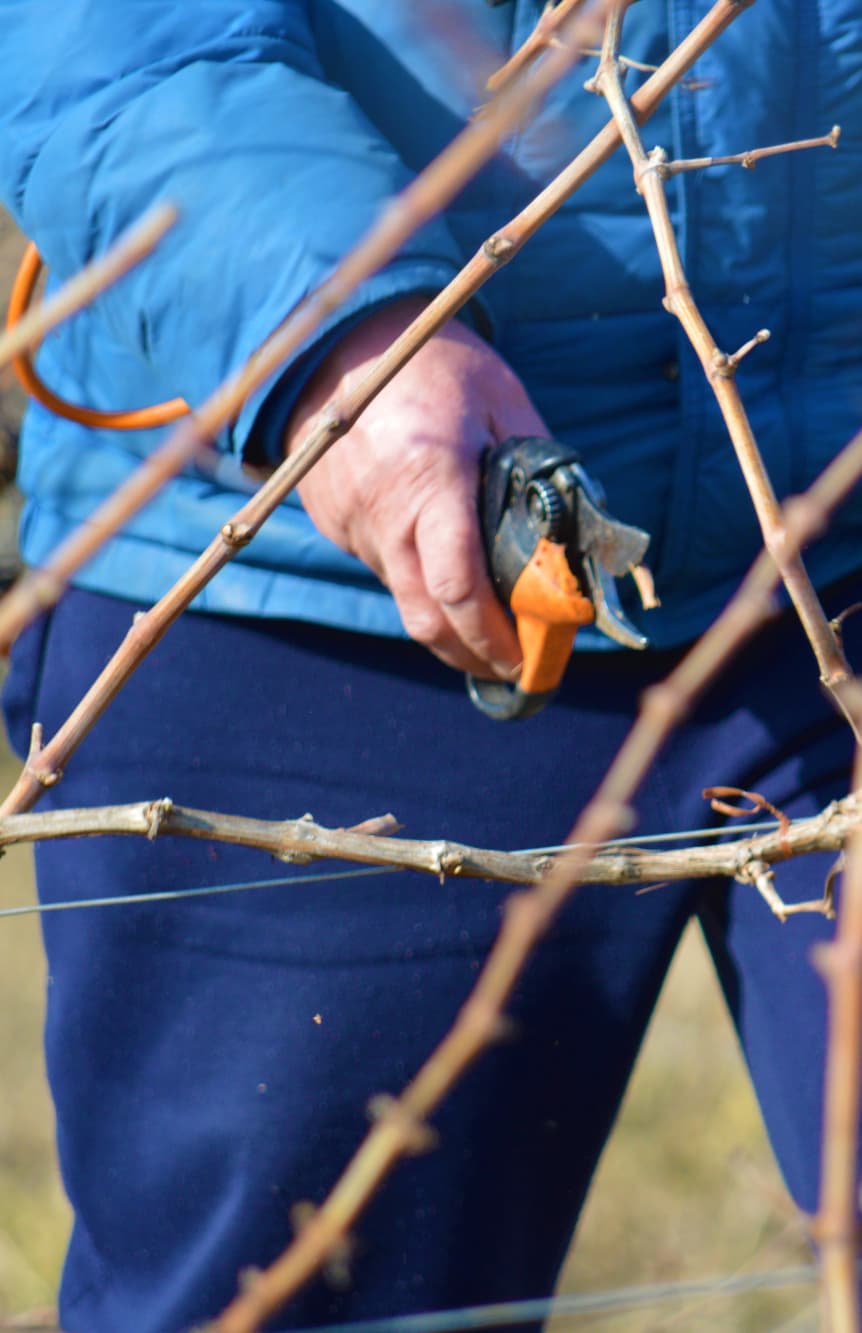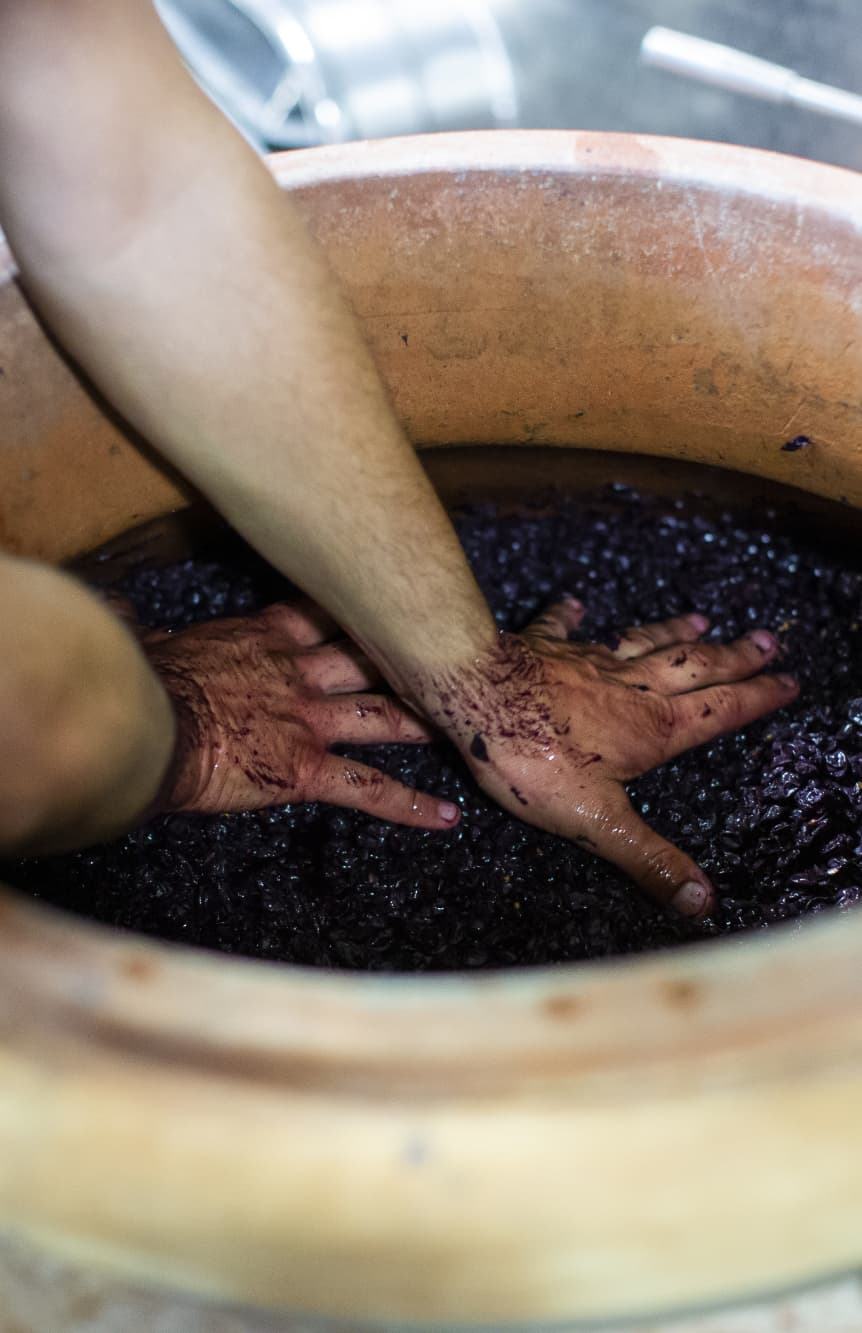 Organic vineyards
The vineyards extend over an area of ​​17 hectares in property, all in the hills and facing south and south-west; 70% of them is cultivated with Sangiovese and Rebola and the rest is cultivated with Cabernet Franc, Syrah, and Merlot. They are grassed in alternate rows and conducted according to the directives of the Organic Method. There are 7000 plants per hectare, using the guyot method. The soils are poor, with a small percentage of clay and limestone. The yield is about 8,000 kilos of grapes per hectare, all harvested by hand.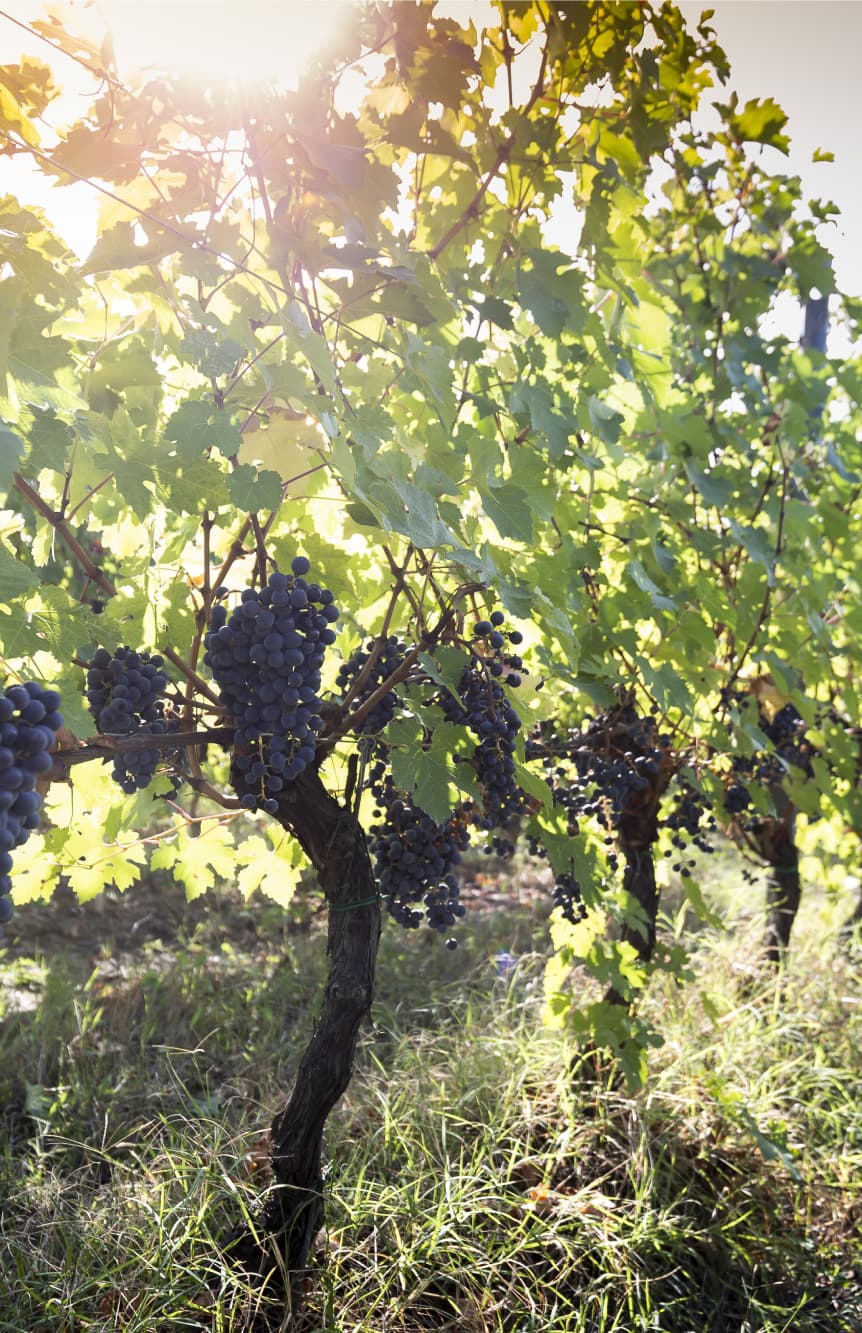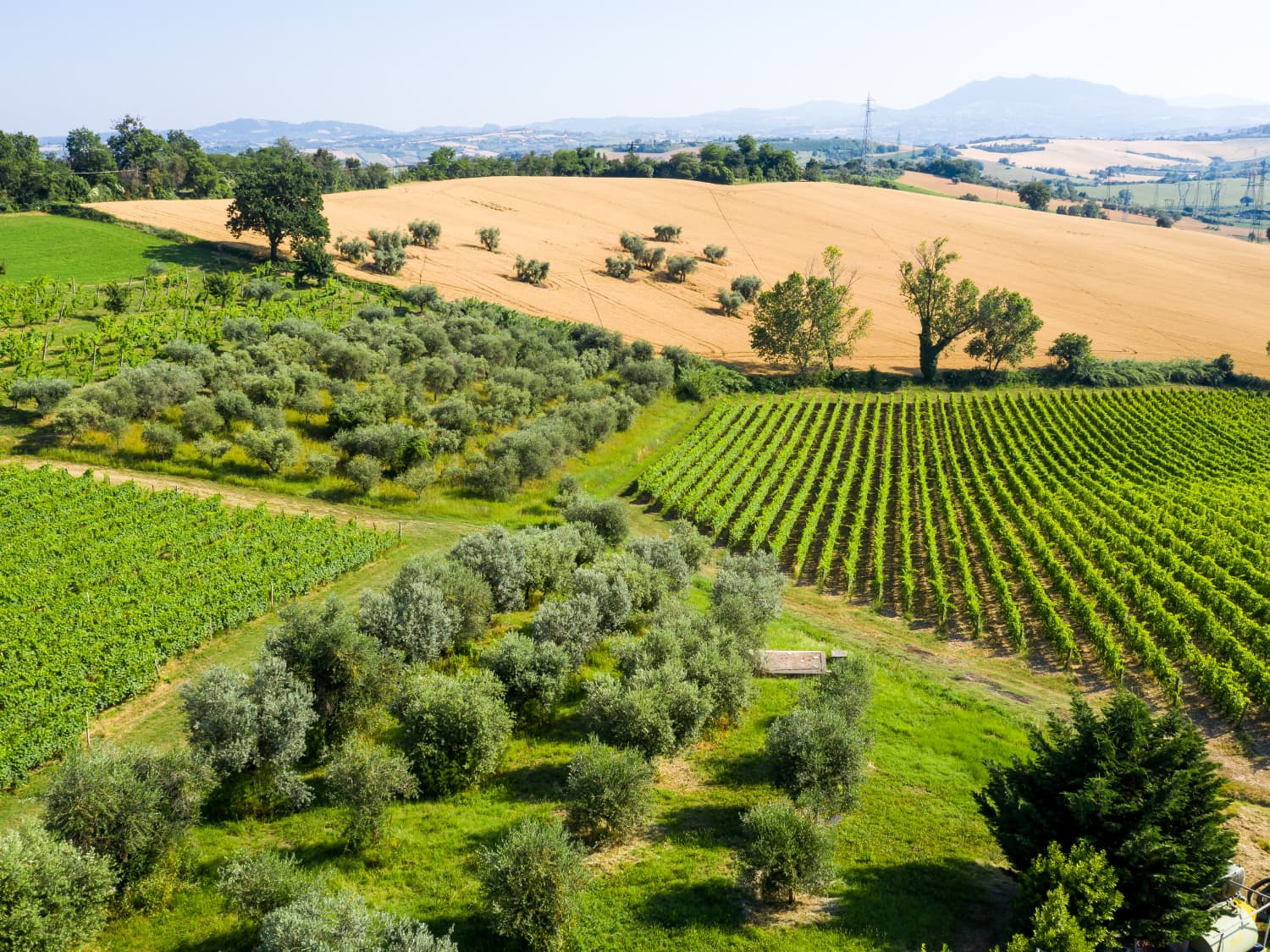 All the interventions on the plants are made for a single purpose: to create optimal conditions for healthy grapes of excellent quality because "good wine is born in the vineyard and is completed in the cellar". San Valentino wines are completely organic and characteristic both of the variety and the territory. There are four main grapes variety, nine labels. Four are the CRU: ViVi, Terra di Covignano, Luna Nuova and Mascarin. All still wines; two white, six red and a Rebola passito aged in oak barrels for over 15 years with the solera method: Contesse Muschietti..